Counterbound
About.
Counterbound publishes essay, art, and poems.
Our chapbooks focus on regional politics and culture, and our special editions contain experiments in all things printed.
︎︎︎ what we do.
[

about

]
︎︎︎ work with our editors.
[

submit

]
︎︎︎ check out our books.
[browse]
︎︎︎ support our team.
[donate]
︎︎︎︎︎︎︎︎︎︎︎︎︎︎︎︎︎︎
---

Featured
Nobody Wants to See A Bird That
Cannot Sing
by Patrick Collier
About the book.
8x10.5'' book – 78 pages.
58 pp. photographs
[contains 5.85x8.25'', 20 pp. poetry zine]

**Pre-Order for 15% off**
Out January 2021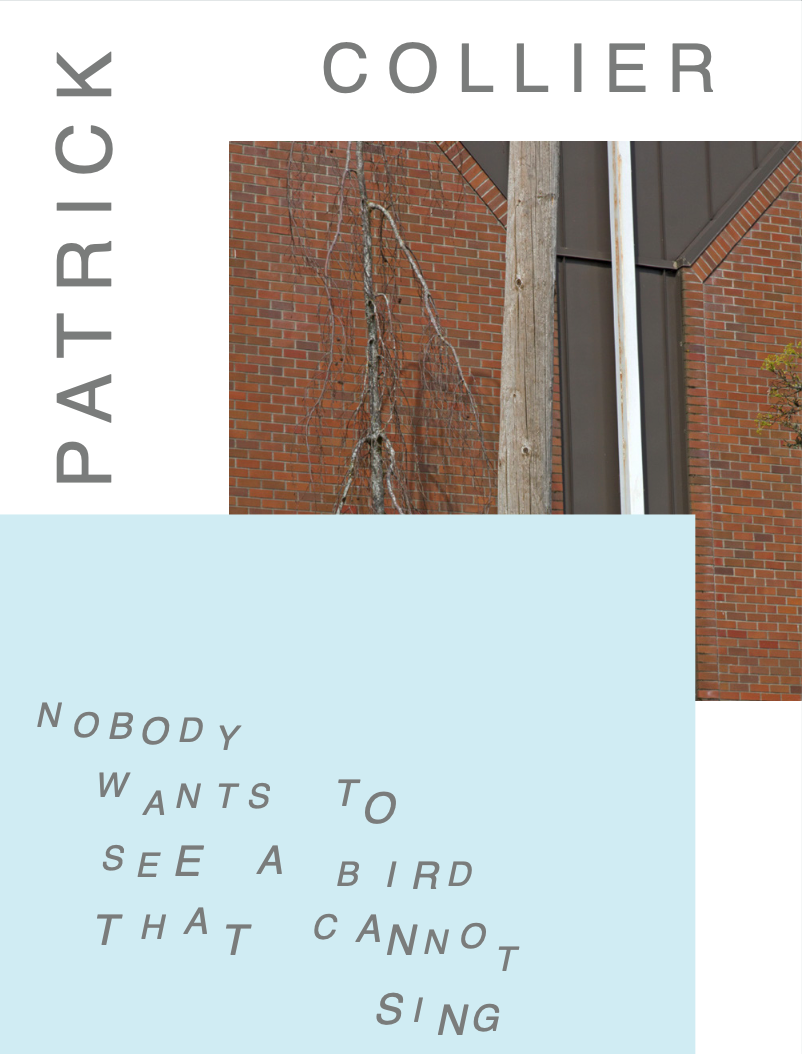 ---
Vol. 1 Issue 3
Order Vol. 1 Issue 3

Featured writing: Dispatches from the Non-Profit industrial complex. Building an LGBTQIA+ space in a conservative Catholic culture. Portland's federal occupation and the US Mexico borderlands. Poetry, visual art, and more.



Buy Print



---
Vol. 1 Issue 2

Order Counterbound
Vol. 1 Issue 2

Houselessness in the Rogue Valley, land-based reparation, a local artist confronting racism, and more. Plus visual art and poetry. All from local contributors.





Buy Print



---
Vol. 1 Issue 1
Our first issue includes five works of non-fiction, two poems, and a collection of visual art.
All from Rogue Valley locals.
Works featured:
Transcending a Return to Normal
, on the economic future of Ashland.
Home, Now What?
on returning home amidst crisis.
A Complex Truth
, on whiteness and oppression.
Climate Messages from Covid-19
, on what is to be learned from the twin crisis of the pandemic and climate change.
The Table Rock Peace Pipe
, on local history and challenging settler narratives.
Letter from the editors.

Buy Print