Collection of photographs, poems, and sculpure by Corvallis, Oregon based artist and arts-writer Patrick Collier.
photographs/sculpture
58 pages
8 x 10.5"
poetry inlay
5.5 x 6.25"
20 pages
staple bound
essays, poems, and images from
Rogue Valley, Oregon
Visual art: constructing water
by Leah Wilson
Featured:
dispatches from the Non-Profit industrial complex. Organizing
LGBTQIA+ space in a conservative Catholic school. Portland's federal
occupation and the US Mexico borderlands.
essay, poetry, photography
5x7"
staple bound
Issue 3
Counterbound Volume 1

Issue 2
Counterbound
Volume 1
Visual art: sculpture and painting by Andries Fourie
Featured:
houselessness in the Rogue Valley, land-based reparation, solidarity, and more.
essay, poetry, photography
5x7"
staple bound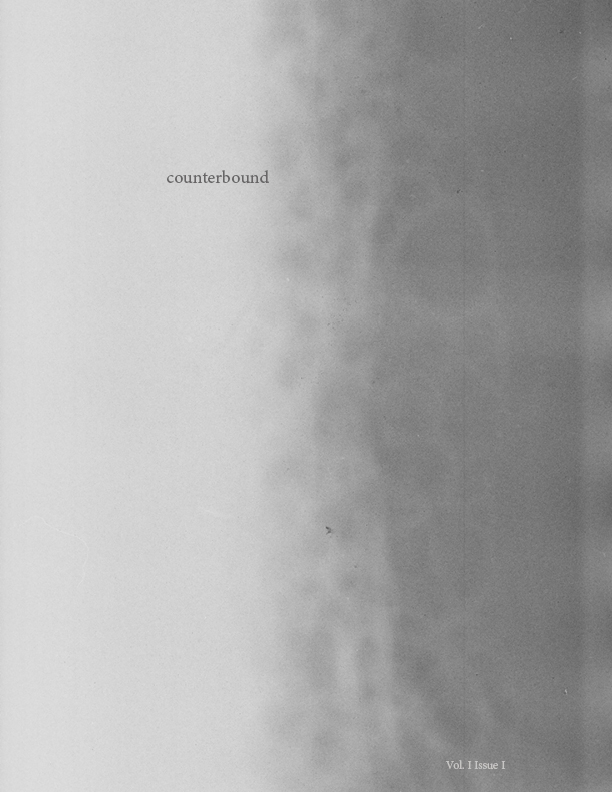 Issue 1
Counterbound
Volume 1